Farm everything everywhere including deadzones
Steam version: https://steamcommunity.com/sharedfiles/filedetails/?id=1701334716
Nexus version: https://www.nexusmods.com/kenshi/mods/692
This Kenshi mod makes farming viable in every region, freeing up some new base locations and enabling the player to do more in a single playthrough. Every zone that normally has 30% or less, now has 30% fertility . If it was 30% or lower, but still higher than another fertility type in that biome it's now 50%. Biomes with 0 fertility now have 10-20% fertility.
You can view the regular biome fertility rates here: https://kenshi.fandom.com/wiki/Environment
The below image shows all of the normally fertile biomes new values.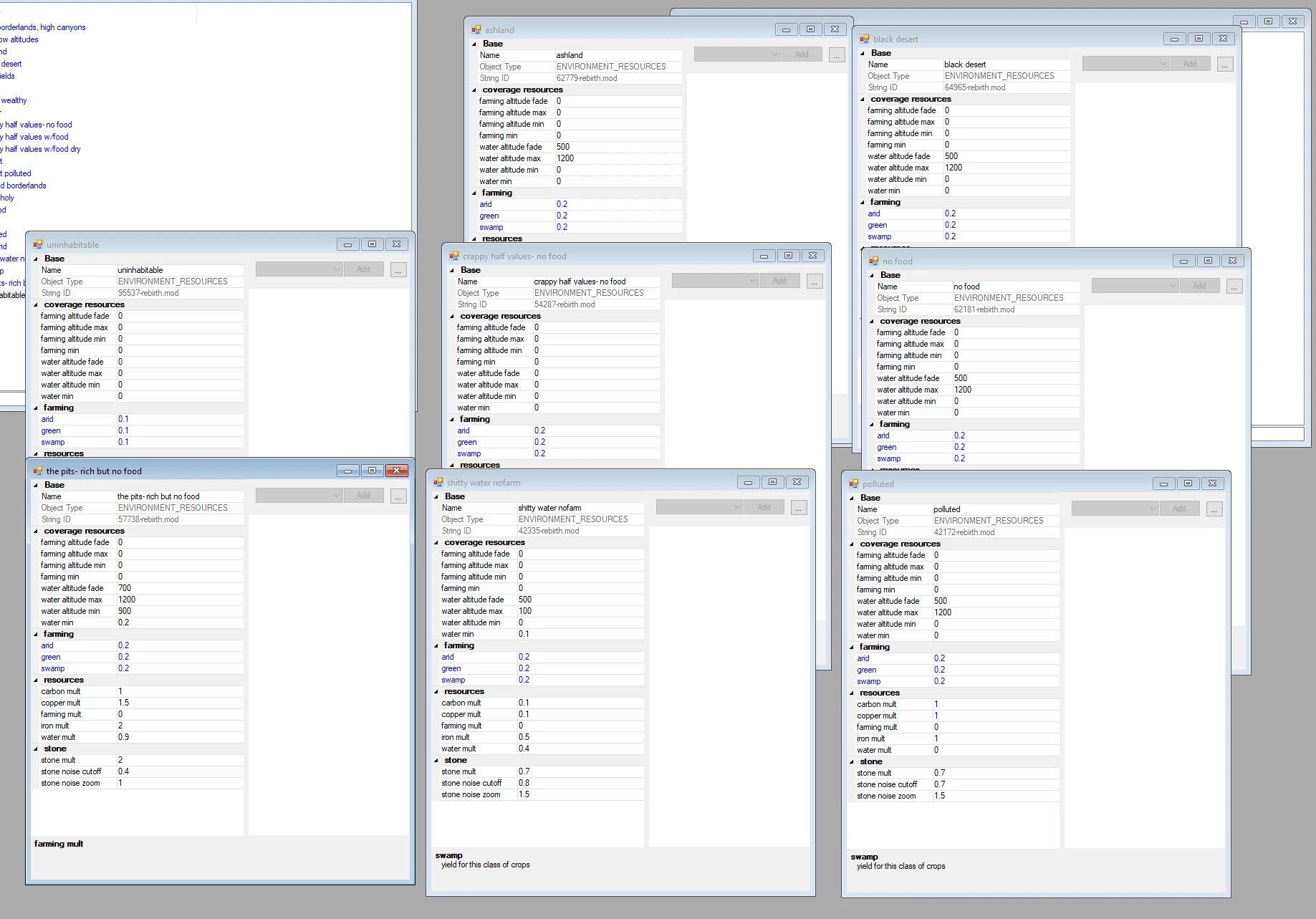 Updates:
No posts
(Visited 89 times, 1 visits today)